Assignments
Assigned: Tuesday 2/18
Due: Monday 2/24
Janet Fish Essay for AZ Merit Prep
Written Critique of Artworks by Artist, Janet Fish
Students will work on an AZ Merit Practice Essay this week which focuses on learning how to evaluate artworks in a formal manner.
They will learn about the process of formal critique, using the four step process model (describe, analyze, interpret, evaluate/judge) of critical analysis to evaluate their selected painting sample by well known oil painter, Janet Fish.
Essays must be typed and written in MLA format.
Essays must be 5 paragraphs, with a minimum 5 sentences per paragraph
Essays are due at the end of class on Friday, Feb. 21st. Students may email their essays to Ms. Detwiler (bdetwiler@muhs.com) or share essays from their Google Docs thru Feb. 24th for full credit. Essays will be accepted after Feb. 24th, but with a loss of 5 points per each day they are late.
Small sample color copies of paintings used in the critique process must be stapled to the essay when submitting for grading or digital files must be imported from the internet and placed at the end of the essay if students are submitting and sharing Google Docs or Microsoft Word 365 Documents via email.
This assignment is worth 100 points.
Assigned: Tuesday 1/28
Due: Friday 2/14
Skull and Saddle Drawing
In this Skull and Saddle Still Life drawing lesson, students will be using all the concepts and Elements of Art that they have learned thus far in their Beginning Art Classes. They will refer to their prior knowledge of Placement, Proportion, Perspective, Overlapping, Full Range of Value, Local Value, Light Source relating to Shadows and Highlights, Smudging and Shading, and Negative Space.
In addition, they will be introduced to a new artist's medium called Conte, which is a bit similar to charcoal. They will be using a classical pallet of black, white, brown and terra cotta, with added brightly colored conte sticks of green, red, blue and yellow for accent.
Students will also learn the about the "Rule of Thirds", an artists & photographers' technique of composing subject matter on the picture plane by dividing the surface into a grid pattern which helps to place the objects for a dynamic and balanced presentation.
This assignment is an important drawing exercise which synthesizes all of tools and techniques which students learned in the previous charcoal drawing exercises. It will also be used as the focal point for for each student in an upcoming Art Aesthetics unit assignment which showcases individual students' artwork in a Formal Art Critique presentation and analysis, given in a group setting.
The Skull & Saddle Still Life Drawing is worth a total of 300 potential points.
2 Quick planning sketches are worth an additional 50 points each.
There will also be a 50% Check-in for 50 points on February 13th.
The Due date for the Drawing has been extended to Friday, February 21st. Formal Class Critiques will begin on Monday, Feb. 24th. During Critiques, students will present their drawings to the class and answer questions related to their process. Students will be expected to participate in classroom discussions during critique presentations. They will also fill out observation worksheets each day, detailing information observed in artworks and presentations they've observed.
Here is the link to the Skull and Saddle Still Life Google Slide Show presentation for this project which students viewed in class.
Conte Crayons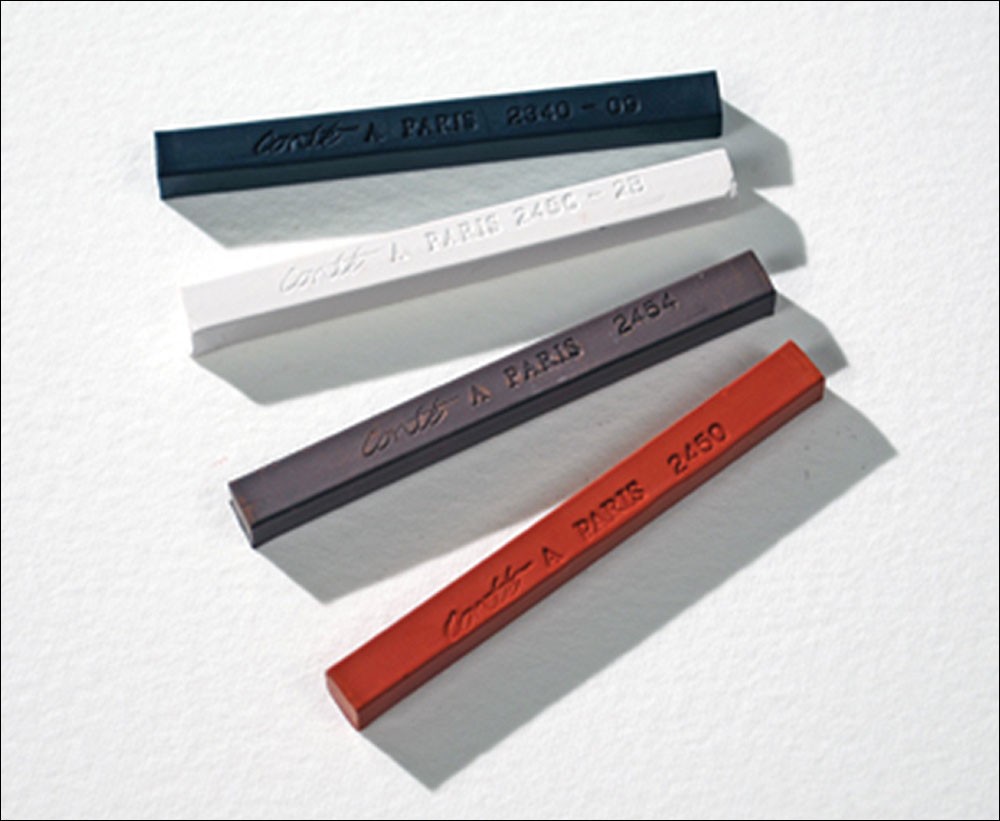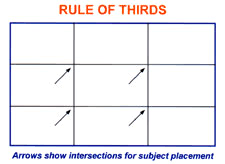 Assigned: Monday 1/6
Due: Monday 1/27
Charcoal Drawing Unit
Charcoal Drawing Lessons:
During the first few weeks of this new semester students will begin learning the basic techniques of drawing with charcoal. They will experiment with compressed charcoal, vine charcoal (aka-willow charcoal), and white chalk to create "light-based" value studies of familiar 3-D geometric objects such as spheres, cubes and cylinders.
The emphasis in using the charcoal medium will be to further students' understanding of value, developing visual sensitivity to shadow and highlights generated by the light source as it is reflected upon on geometric objects that already have local values of black, white and grey.
Local Value in drawing or painting refers to the essential value of an object's or figure's surface without the inclusion of any texture or lighting. Local value is the value of an object or figure without any shadow pattern.
Students will begin this unit by experimenting with the Charcoal Medium to become familiar with its properties and workability.
They will then move onto a small Still-life Study which will be composed of simple black, white and grey geometric objects to familiarize themselves with this new medium.
The Still-life Study will be their first official drawing using charcoal and will serve as their sketch book assignment. It will be sized at approx. 9" x 12".
Once the study is completed, students will then move on to a larger "Drapery Still-Life" charcoal drawing which is 12"x 18" in dimension. Drapery is a classical subject in still life drawing due to it's nuanced value, dimension, and hard and soft edges. It does take attention to detail as well as concentration to master. Watch this Charcoal Drappery Video Tutorial to get a sense of the process. Drapery Still-lifes will also include some familiar geometric objects for enhanced composition.
Students will watch in-class demonstrations & Youtube tutorials which reveal a variety of techniques associated with the concepts of local value, and the "dramatic effects of lighting in art" also known as "chiaroscuro."
They will also learn about different charcoal drawing techniques such as smudging and medium subtraction which will allow them to create subltly defined local value regarding "core shadows, cast shadows and highlights" of the objects in their individual drawings.
Students will also continue to apply drawing concepts learned in previous units, including: placement, proportion, perspective, overlapping, plumming, and full range of value.
Charcoal Drawing Assignments:
Intro to Charcoal Medium with Geometric Shape Warmups- 1/6/20 - 1/8/20 - 50 points.
Local Value Still-Life - 50 point. Due on 1-14-20. 100 points
Large Drapery Still Life - 100 points with a projected due date of 1-27-20.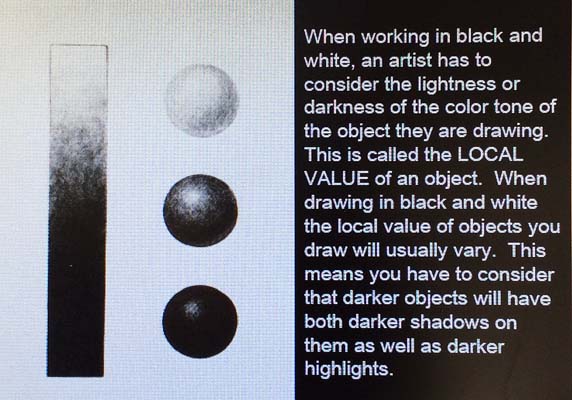 Assigned: Tuesday 12/3
Due: Friday 12/20
Tunnel Book - Midterm Project
Beginning Art students will be creating and constructing a Tunnel Book for their Midterm Assignment.
Tunnel Books are made up of a series of pages that are held together by stips of paper on each side. In fact, the sides of a Tunnel Book might make you think of an accordion. The overall effect of a Tunnel Book is to create the illusion of depth, space and perspective.
Process:
The Tunnel Books will be constructed of Bristol Board which is a thick & rigid artist grade card stock. The books will be 6" x 6" square and will consist of the 2 accordian-folded side pages and then 5 pages of illustrations - which are like layers, or slides which fit into the accordian structure with rubber cement.

Students must do a well designed planning sketch prior to getting their Bristol Board kits. This Sketch is worth 100 pointsand is due at the end of class on December 9th. The special Bristol Board paper suppliy is limited so their planning sketch is important as they will only recieve enough paper to problem solve their design.

Students will be using Xacto knives to cut out their design in their slides allowing their scenes to unfold from the front frame to the back. Students should make sure that the blades they are cutting with are sharp because it will lead to better cuts and cleaner edges which affects their grade concerning good use of materials.

Students may elect to use a variety of medium or mix their medium in this project. Medium is a work for various art supplies used in an artwork. For this project, students may elect to work in Black, White and Grey Scale with graphite pencils as we have done in many projects this semester. They may also use photos and magazine clippings as we did in the Photomontage project at the the beginning of the year. They may also use sharpie marker, colored ink or colored pencil.
Note: This project is designed to fun, creative and challenging with open-ended results - meaning that students are able to use their own ideas & subject matter for their artwork as long as themes are school appropriate and accurately show the Illusion of Space by implementing all foundational elements learned over the course of this 1st Semester, including: Foreground, Middleground, Background, Overlapping, Proportion, Placement, Perspective, Negative Space, Full Range of Value, and Neatness showing Good Use of Materials.
Grading Rubric:
Tunnel Book Midterm is a 1000 points assignment (which is equavalent to 10 regular projects).
SWBAT show the Illusion of Space with accurate use of Proportion, Perspective, Placement & Overlapping = 200 possible points.

SWBAT show the Illusion of Space with 1- Background page, 2- Middleground pages, 1-Forground page and a Front Frame in their Tunnel Book = 200 possible points.

SWBAT have cut out portions of their Foreground, Middlegrounds and possibly their Frames to create Negative and Positive Space within their projects = 200 possible points.

SWBAT will show a Full Range of Value in their projects creating Contrast, no matter what medium they use or whether they are using a Grey Scale or Color Scheme to produce their work = 200 points.

SWBAT show Neatness, Good Use of Materials for Craftsmanship in their work = 200 points.
Internet Website Resources to help you Visualize this assignment:
Assigned: Wednesday 12/18
Due: Wednesday 12/18
Midterm Multiple-Choice Exam
Students will take a 15 Question Multiple-Choice Exam that covers Art foundations and concepts covered over the course of the 1st Semester. This exam is worth 100 points.
Study Guide Attached in Link below.
Assigned: Wednesday 11/20
Due: Tuesday 12/3
Creative Spheres
The "Creative Spheres" Drawing assignment functions to provide a creative ending to our Geometric Still-Life Lesson.
In this drawing, students will be able to pair their drawing skills with their imagination in order to come up with a unique interpretation of a common shaded sphere by transforming it into an spherical illustration through creative reference and gradient value shading to provide a 3-Dimensional rendering that goes beyond the geometric shape itself.
This "Self Portrait" by M.C.Escher is a good example of a Creative Sphere
Here are the Assignment Objectives of what you will be learning and exhibiting in your artworks:
Objective 1: Students will create a drawing using a full range of values
Objective 2: Students will keep the light source consistent with the still life set up on their modified objects.
Objective 3: Students will use tools appropriately to create a work of art that has high craftsmanship- using circular shading and neatness in your finished products.
Students will spend a total of 5 days of classtime on this assignment. They will also be able to utilize Thanksgiving Holiday Break time to work on their drawings should they need to.
Assignment is due on Dec. 3rd at the beginning of class.
Total Value is a possible 100 points.
Assigned: Thursday 10/24
Due: Thursday 11/21
Geometric Still Life Drawing
In this portion of the Value Unit, students will take all the skills which they have learned to date (illusion of space, overlapping, foreground, middle ground, background, placement, proportion, perspective, value scales, gradient value, flat value, negative space, and circular motion shading) and put them to use in the competency of drawing and shading 3-D Geometric Objects, arranged in still life groupings under dramatic lighting.
On Oct. 24th, Students will begin a series of small warm-up drawings of individual geometric shapes in their sketchbooks to gain understanding of the volume of these objects and how important light and shadow are to their perceived dimension. These sketchbook drawings will include rendering and shading spheres, cubes, cones and cylinders and they are essential to building the skills needed to succeed in the larger Geometric Still Life Drawing which follows.
Geometric Still Life Drawing - In this larger drawing, students will work with a more complex arrangement (see photo below) of the shapes they have practiced which will provide a thorough artistic assessment of all art concepts and skills covered thus far during their first semester of Beginning Art.
Completion and check-off of "in-class sketchbook drawings" is Monday, Nov. 4th and they are worth a total of 100 points. Students should complete them before engaging in the larger Geometric Still-Life Drawing which begins on Tuesday, Nov.5th.
There will be a midway 50% check-in on Thursday, Nov. 14th. Students that are working steadily and have completed at least 50% of their drawing will receive an additional 50 points. These points are only available on that day, however if a student is absent from class, they will be able to check-in their work upon return to class.
Large Geometric Still Life drawing is worth 200 points and must have a planning sketch prior to beginning on large paper. Assignment is due on Novem
Here is what students will be graded on:
Neatness and good use of materials including circular shading technique and clean surface, free of excessive smudging.
Proportion, Placement, Perspective in the structuring of space and dimension in their drawing. Proper Overlapping of objects.
Full Range of Values and good solid sense of light source for highlights, core shadows and cast shadows.
Using the Rule of Thirds to place Objects in the Picture Plane with interest and solid composition.
How to Shade an Object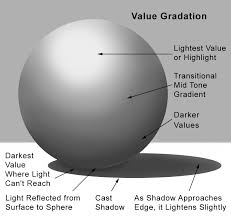 Geometric Still Life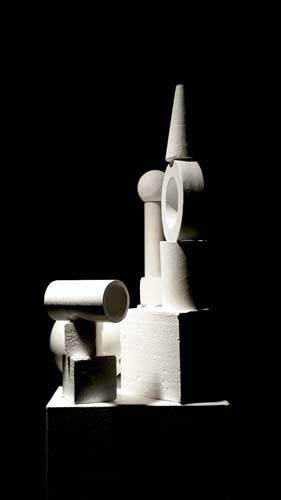 VIEW HELPFUL VIDEO TUTORIALS FOR DEMONSTRATIONS ON DRAWING & SHADING 3-D OBJECTS:
Assigned: Monday 10/21
Due: Thursday 10/24
Informal Writing Assignment for Abstract Drawings
Students will exchange their completed Abstract Drawings with other classmates at the beginning of class on Monday, 10-21. They will then spend the entire class period working on a writing assignment to give their observations and oppinions (also known as an informal critique) based upon the rubric given for this assignment.
In their writings they will use complete sentences to form a 3-paragraph/one-page analysis of the artwork of another classmate based upon the lesson's rubric guidelines as covered in class.
In this exercise, students will use a 3-paragraph short essay writing format to discuss/critique an Abstract Artwork, firsthand, by covering the following content:
Introduction: Tell us what type of drawing you are going to be critiquing with regard to - the medium used, and what style/type of artwork it is. Use Vocabulary words such as: Abstract, Nonrepresentational, Nonobjective, and others found on your project vocabulary list given on the first day of the lesson.
Body: In the main body of the writing assignment, discuss the rubric of guidelines that were given for this assignment, including:
Is the piece a sucessful Abstract Artwork? Is it nonrepresentational or nonobjective? Why or why not?
Does the piece show full range of value and contrast? Why?
Does the piece show a good amount of texture or pattern? Does it include Flat Value and Gradient Value shapes?
Does it show good use of material? Why or why not? (ie. Is it neatly crafted? Did the artist use circular shading techniques? Are there overlapping shapes to display depth such as a sense of foreground, middle ground and back ground even the artwork is abstract.
Conclusion: In the concluding paragraph discuss your thoughts and feelings about the work. Does it seem finished? Do you think it has balance and unity, meaning-did the artist think about the whole page and work to fill in the spaces in a way that makes your eye want to visit all parts of the piece? Does the craftsmanship seem like the person worked hard to create a good artwork or does it look rushed and hurried as if they did not spend enough time developing the piece as they might have?
After completing the writing, give your thoughts on what grade the drawing might deserve in your oppinion based upon the rubric as follows:
Possible 33 points - for showing a Full Range of Value
Possible 33 points - for showing 8 Patterns/Textures, Flat Value and Gradient Value
Possible 33 points - for having neatness, circular shading, and being completed and unified in design.
NOTE: This writing assignment is worth a total of 100 points. Students will work on it only one day during class-time; after that it will be homework because we will begin a new project on Tuesday. Please complete your Abstract Art writing assignment and turn it in no later than Thursday, Oct. 24th for class grade posting. Thank you!
Assigned: Thursday 10/3
Due: Monday 10/21
Abstract Drawing
In this lesson, students will be learning about the Abstract Art Movement of the 20th Century. They will learn about the cultural phenomenon of Abstract Art and the role that it plays in Art History. Students will view a presentation on the assignment topic with a short Youtube video on Abstract Art.
Students will create an Abstract Drawing that is non-representational in nature by creating a composition which incorporates a series of: lines, shapes, patterns and textures as the main subject matter. This drawing will have a full range of values to create depth and dimension, allowing them to put into use the skills which they have developed during the Value Scale Exercise of the previous week.
Objectives:
Students will create a drawing that is abstract and non-representational in nature, using a series of shapes, patterns, textures and lines as its main subject.

Students will create a drawing that has a full range of values.

Students will show good mastery of materials demonstrated thru neatness in shading and control of graphite medium.
Assignment Guidelines and Dates:
This Abstract Art Drawing assignment will be done on the Classroom Drawing Paper. Students will have a choice of 2 different rectangular sized sheets for their compositions.

This Drawing is worth up to 100 points and is due on Oct. 23rd.
There will be a 50% Check-in for a possible 50 points on October 16th.

A Graphic Organizer handout for this Assignment is attached here below.
Assigned: Monday 9/30
Due: Thursday 10/3
Value Unit - Value Scales
Shading Value Scales Lesson – 4 Scales
This week, Beginning Art Students will be starting a unit on "Value" in Art.
Value is one of the 7 Elements of Art (see attached vocabulary list) and is key in building volume, depth and dimension in drawing and painting, and other forms of 2-D Art.
Skills learned in the Value Unit will be an integral foundation to all projects in Beginning Art -all the way to the end of the year.
Value is the lightness or darkness of tones or colors. White is the lightest value and Black is the darkest value. The value halfway between these extremes is called Middle Gray.
Value Scales Assignment:
Students will shade 4 Different Value Scales, either drawn in sketchbooks, or shaded on the "Value Template" handout provided in class.(The size format for the scales is 1.5" x 7" if creating your own template in your sketchbooks.)
Students will complete 1-Flat Scale and 3-Gradient Scales in various configurations. Students should attempt to move flawlessly from black to white in step-by-step tones for these scales. One of the main objectives of the assignment is to achieve middle gray in each center square or area.
Students will use a variety of different pencils (2h, HB, B, 2B, 4B, 6B, etc.) to neatly layer graphite for their value scales.
Note: Due to the nature of the softer lead pencils, students may want to use a small piece of paper or tissue under their hand while working so that the oils on their skin do not smudge their artwork.
Students will spend approx.2 days of class time working on this assignment. After that it will be considered a homework assignment and will be due for check-in on Wednesday Oct. 3rd
The total number of points upon completion is 60 points (equivalent to 15 points per scale).
Examples of balanced 7-Step Flat & Gradient Value Scales:
The Flat Scale (with each square a solid value) is on the top row.
The Gradient Scale (with gradual shading) is on the bottom row.
Assigned: Thursday 9/19
Due: Monday 9/30
Value Unit - Negative Space Drawing
Now that students have learned about the illusion of building 3 dimensional space and perspective in their drawings, they will now beginning a series of lessons which focus on art foundations related to the creation of Value to enhance dimension and produce contrast within their drawings.
The first of these lessons on Value will introduce students to the concept of negative space.
In a negative space drawing, students will learn to train their eye to "see" the areas around the objects which they are drawing. This method will help them to then define the actual objects themselves more accurately because the negative space surrounds and defines the positive.
In the early part of the negative space drawing lesson, students will learn about the practices of contour line drawing and blind contour drawing. They will then take this knowledge and apply it to the exercise of making a negative space drawing of a simple "plant still-life" in their sketchbooks for .
Afterwards, additional items will be added to the plant still-lifes to add a hint of challenge and complexity in order to create a dynamic composition. Students will be encouraged to allow the still life objects to extend to the edges of 2- 3 sides of the picture plane within their planning sketches.
Once they have completed 2 thumbnails, they will then select the best composition and draw it onto a 12"x18" sheet of classroom drawing paper. They will use pencil for the initial sketch and then go over the lines in Sharpie marker and/or colored pencil to complete their and ehance the value and contrast in their drawings.
Note:
Sketchbook Grade - Students will need to bring sketchbooks to class in the initial planning phase of their negative space drawings. They will complete 2 thumbnail sketches as a homework grade, worth a total of 50 points (25 points each). The 2 Thumbnails are due for check-in on (or before) Monday, Sept. 23rd.
This still-life drawing is worth a possible 100 points.
Drawings will be due on Sept. 30th and will be evaluated for a 50% Check-in "Progress Grade" on Sept. 26th.
Assigned: Wednesday 9/18
Due: Friday 9/20
1 Point Perspective Room Drawing
Students will be working on learning to draw a room in 1 point perspective. They will begin with a series of steps including:
Step 1- Create the Back Wall of your Room by creating a rectangle in the center of your picture plane.
Step 2 - Place your vanishing in the center of the Back Wall.
Step 3 - Use orthogonal lines to connect the vanishing points with the corners of the Back Wall and extend them outward using a ruler until you reach the end of the page. These lines will be your ceiling and floor lines.
Step 4- Now begin to place your Accessories and Details like furniture and doors and windows, rugs and curtains, etc. You must use the vanishing point and parallel lines that aline with the sides and top and bottom of the Back Wall.
Step 5 - Color your room with colored pencil or outline in thin black sharpie marker to complete the drawing for an additional 10 points extra credit.
This sketchbook assignment drawing is worth 50 Points and is due for Check-in on Friday, Sept. 20th.
NOTE:
Make sure you draw your room with light orthogonal lines to begin with so that they can be easily errased when finishing your drawing neatly. You can always go back and outline objects in darker value once you have erased all the excess converging lines that you made to create your objects.
Here are some images that illustrate the project. I will also include video clips to link into and watch the process on Youtube and follow along if you like.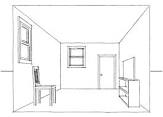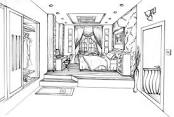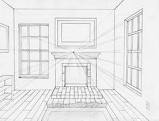 Video Tutorials for help with 1 Point Perspective Room Drawing:
https://www.youtube.com/watch?v=XuqvIOuWAPU
https://www.youtube.com/watch?v=7ZYBWA-ifEs
https://www.youtube.com/watch?v=Ok58EFWIdDQ
Assigned: Wednesday 9/11
Due: Thursday 9/19
Hallway Drawing in 1 Point Perspective
In this assignment, students will continue to work in One-Point Perspective by doing an "on site" realistic drawing in the hallways of the 200 Building, just outside their classroom. They will use skills they have been honing in the previous Linear Perspective assignments.
Students will need to pay close attention to their physical position in the hallway when placing their vanishing point. It will not be in the center of the paper as it had been in the Room Drawing.
Students will be graded on the following:
- Understanding of One-Point Perspective and overall attention to the processes involved in one-point persective drawing such as accuracy of orthogonal lines, use of vanishing point and horizon line.
- Attention to detail regarding spacing, proportion, placement and perspective. Also details of bricks, doorways, corridors, exit signs, window frames, pillars, trash cans,carpet squares, ceiling tiles, light fixtures, wall posters, lockers, locks, baseboard molding and other architectural elements.
- Neatness and good use of materials- clean up all orthogonal line trails and any smudges, Try to press out any wrinkles and tape up any tears.
This assignment will be completed in sketchbooks or on classroom copy paper 8.5 x 11 inches in size.
It is worth up to 100 points and due Thursday, Sept 19th.
Assigned: Thursday 8/29
Due: Wednesday 9/4
Creative Word in 1 & 2 Point Perspective
In this lesson, students will craft a creative word drawing using Linear Perspective and Lettering. Students will be asked to think of either-
a unique adjective or noun to illustrate
an interesting word that describes them personally
or they may simply choose their own name
Once they have their word selected, they will do an initial planning sketch, in their sketchbooks, using the techniques of one-point-perspective that they have just learned through the "50 Boxes" exercise.
Students will want to pay attention to the following:
the type of letters they are designing because different types of fonts will convey different moods.
all lettering should be a form of "block letter" construction to maximize the effect of the illusion, but there are many ways to alter the stylings of the letters to enhance design.
that once the letters are drawn onto the picture plane, students will begin to connect the corners to the vanishing point on the horizon line, using orthogonal receding lines.
students will then decide where the back edges of their letters are, and add defining lines accordingly. All extra orthogonal lines should be erased now.
students will now add additional details and images to their creative word picture to make it unique, balanced and complete. Other shapes may be added in one point perspective also.
students will finish their art pieces by adding colored pencil, or black & colored sharpie marker to embellish and pattern.
Creative Word assignment is due on Tuesday, Sept. 3rd and is worth 100 points.
Assigned: Tuesday 8/27
Due: Friday 8/30
Linear Perspective Unit - 50 Boxes
"50 Boxes" Sketchbook Assignment
Linear Perspective is a drawing method or technique which conveys 3-Dimensional depth on a 2-Dimensional surface. It shows how things appear to get smaller as they get farther away - converging toward a single, or multiple "vanishing point(s)" on a "horizon line." The concepts of Linear Perspective and its ability to depict the Illusions of space in Art, Architecture and Sculpture came to light in the Renaissance period in Italy and Northern Europe in the 1400-1600's.
50 Boxes Assignment: In their Sketchbooks, students will draw 50, geometric boxes using 1-point & 2 -Point Perspective. The purpose of this exercise is to familarize students with the practice of drawing using Linear Perspective techniques Geometric style boxes can be made with proper placement of a Horizon Line, a Vanishing Point or Points and Orthogonal Lines (also referred to as "converging lines" because they meet at the vanishing point).
Students will practice drawing (25) 1-point boxes and (25) 2-point boxes.This project is a homework assignments, however, 2 days of classroom time will be allotted for students to assist them in the process.
Boxes are due to be checked-in on 8-29-19 at the beginning of class. This assignment is worth a possible 50 points total- or 1 point per each box completed well. Neatness and Accuracy count!!! If boxes are poorly constructed or have been drawn without the proper use of a ruler (ie. with slanted or sloppy line quality), they will not be counted.
Youtube Video Links to assist you with drawing your Boxes at home:
1-Point Boxes:
2 Point Boxes:
FYI - See the Beginning Art Gallery page on this Teacher website for additional photo images of 1 & 2 Point Perspective Boxes.
Assigned: Monday 8/26
Due: Monday 8/26
Perspective Unit - Master's of Illusion Film
Students will begin learning about the importance of Perspective Drawing in Art to create the illusion of 3-dimensional space on a 2-dimensional surface. They will begin the unit by watching an Art History Documentary created by the National Gallery of Art in Washington, D.C., entitled Master's of Illusion.
In this film, students will be introduced to the historical period of art known as the Renaissance which is the time when perspective drawing emerged and flourished amongst artists in Europe during the 1400-1600.
Student will complete a worksheet in class while viewing the film which highlights important facts regarding the Renaissance, and linear perspective in art. Film content will be included on midterm and final exams so students should take note and give their full attention to viewing, recording and memorizing facts.
A 10 points grade will be given for thorough completion of the worksheet. Worksheet is available as a file attachment below for students to view and print in the event that they were absent from class on the day of the film.
Famous Renaissance Paintings w/diagrams showing Linear Perspective Concepts
"School of Athens" by Raphael
"Tribute Money" by Masaccio
"Holy Trinity" by Masaccio
Assigned: Tuesday 8/13
Due: Tuesday 8/20
Illusion of Space - The Big Drawing
In this assignment students will begin to add more concepts to their visual "toolbox" in relation to building the Illusion of Space. We will now focus in on the ideas and practices of showing Proportion, Placement, & Perspective in our drawings. We will also discuss the concept of Atmospherice Perspective. These concepts will be added to the ideas of Foreground, Middle Ground and Back Ground, with Overlapping, as learned in the previous Photomontage assignments just completed. It is important that students succeed in grasping these concepts since they will be the foundation of all assignments to follow for the entire year in Beginning Art.
Sketch Assignment #1: On the first day, we will begin the Lesson with a Powerpoint and discussion on Proportion, Placement, Perspective & Atmospherice Perspective. Students will record the definitions in their sketchbooks and as a homework assignment they are required to find example images of each "space" art-concept on Google images or tape them into their sketchbooks with the definitions below. These images need not be bigger than a few inches square and students should be able to fit 2 per page of their sketch books. This sketch assignment should be completed by Thursday 8/15 and is worth 25 points at grade Check-in.
Sketch Assignment #2: Students will execute a planning sketch in their sketchbooks for the Big Drawing Assignment which is to follow. They will select one organic shaped object which will be repeated in their picture plane (drawing paper) showing Proportion, Placement, Perspective & Atmospherice Perspective. They will also use the concepts of Foreground, Middle Ground and Back Ground with Overlapping in this Drawing. This planning sketch assignment should be completed by Friday 8/15 and is worth 25 points.
Once completed sketch assignments are completed, then students will move onto the Big Drawing and a larger 18" x 12" sheet of classroom drawing paper.
The Big Drawing: This drawing will be a larger scale version of students' planning sketches. Here are the criteria of what the drawing must show:
The entire piece of paper must be completely filled with the objects which you choose to draw in repetition.
You should organize your composition with some of your objects going off the sides of the picture plane even.
Your drawing will consist of lines only & no shading of objects. You can use a variety of linear details to enhance the shapes and thickness of line to give dimension and interest to the subject matter which you are repeating in your overlapping design.
Your drawing will have a strong use of both black and white space in composition.
You will use an "organic" object of your own choosing and can research images on your phone or bring one in from home. Organic objects will be available in the classroom for you to use, including: sunflowers, apples, gourdes, peppers, squash, etc.
The Big Drawing will first be lightly sketched in pencil and then students will go over their lines with sharpie marker showing good attention to detail. This Assignment is worth 100 points and is considered a major assignment which holds 60% weight of their grade as described in our classroom syllabus.
Students will be graded on:
Good understanding and execution of Proportion, Placement, Perspective, Atmosheric Perspective, Foreground, Middle Ground, Back Ground, Overlapping in their drawings.
Good use of the entire paper or picture plane with objects going off the page.
Neatness in their work and good use of material.
Assigned: Monday 8/5
Due: Friday 8/9
Parent/Student Syllabus Contract
Parent Student Contract / Syllabus will be handed out the first week of classes. This document will need to be reviewed and signed by both the student and their parent or guardian. Please return by August 9th for 10 points.
Assigned: Friday 8/2
Due: Friday 8/9
PHOTO MONTAGE PROJECT
Students- You will need colorful magazine photos as resources for this assignment. If possible, bring in items that align with your likes, interests or project themes which we discussed during the Montage Powerpoint presentation. We will be cutting the magazines up so don't bring anything that you wish to save or preserve. Students may earn 1 extra-credit point for each magazine brought in for themselves to use, or to share with others (maximum 20 points).
Assignment:
Students will be working on a Photomontage for their first project. The Montage is a cohesive scene that is comprised of found photo images which are cut from magazines and other printed references.
During class time on Friday, August 2nd, students will watch and discuss a powerpoint presentation which covers the following content and objectives of the assignment:
space - students will be able to build the illusion of 3-D space on their 2-D picture plane (which is a manilla file folder, in this case) thru established areas of foreground, middle ground, and background, with overlapping of objects/areas as designed in their projects.

processes- students will be able to cut out their montage images with exacto knives, and learn to paste with rubber cement - with mastery of best practices and good use of materials for neatness in their art pieces.

conceptual themes and narratives - students will be able to conceptulize and creatively formulate a "visual narrative or theme" in their artwork - as selected from a variety of themes discussed during class. Many of these themes were formulated by student creativity and "brainstorming". Students viewed several examples of Photomontage artworks with strong internal and culteral themes by artists Jerry Uelsman and Romare Bearden. They also looked over student work samples to help model project guidelines and enhance their own understanding.
Photomontage Themes students may choose from are:
Dream Landscapes

The Verde River

Conspiracy Theories (Aliens, Illuminati, Area 51, 9/11, etc.)

The Future /Time Travel

The Past / Time Travel

Issues of our Times - Political / Social / Economic / Environmental (examples: Gun Control, Border Issues, Global Warming, etc.

Summer Time ( or depiction of your Favorite Season).
If students come up with an alternate theme for their projects, they may discuss them with the teacher for approval. All themes and content must be school appropriate.
The Photomontage project is worth 100 points and is due at the beginning of class on August 12. If students do not complete projects by the due date, they will still be accepted, but student may loose points for late turn-in.
There will be a 50% for 50 point "Check-in" Progress grade assessed on August 8th. Students must show good progress to attain the full 50 points for reaching 50% completion. 50% will be judged by students having cut out and designed most all of their composition, and are near the glueing stage of the project. If they have accomplished less than this guideline they will be assessed points for what has been done, for example 25 points for 25% done.
Here is one student sample from a previous year. Also, check out the Beginning Art Gallery tab in the menu for more student photomontage samples!
Assigned: Thursday 8/1
Due: Friday 8/9
ART SUPPLIES
Sketchbooks and Art Supplies are required by the end of the 1ST full week of classes. A printed supply list will be given out in the first days of school. You will be using your supplies when working on your homework and sketchbook assignments outside of class. When in class, you may use the school's art supplies provided. Please do not take classroom supplies home.
See a printable PDF file of Beginning Art Supply List attached here or below for your convenience.