MUHS ART CLUB
Mingus Union Art Club meets each week and is open to the general student population, not just students taking visual arts classes.
Art Club participants have explored a variety of creative projects from Mural Painting, T-Shirt Design, Hand Marbled Paper, Holiday Pin-Back Button Designs, Book Binding, Masking Tape Art and more.
Contact Mr. Teague (Room #209) or Ms. Detwiler (Room #205) for more information regarding start up dates and times for the 2019-2020 school year club calendar.
Hope to see you there!
Photos shown here are from the Annual Chalk Art Mural Project that MUHS Art
Club students create for the Walkin' on Main Festival, in Old Town Cottonwood.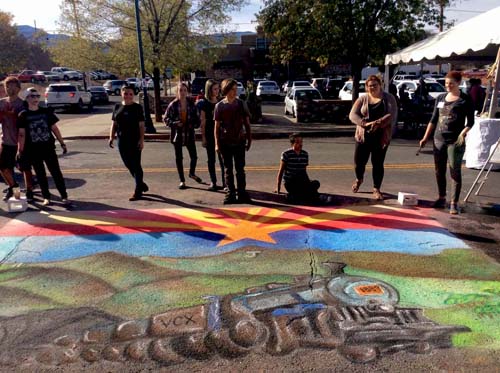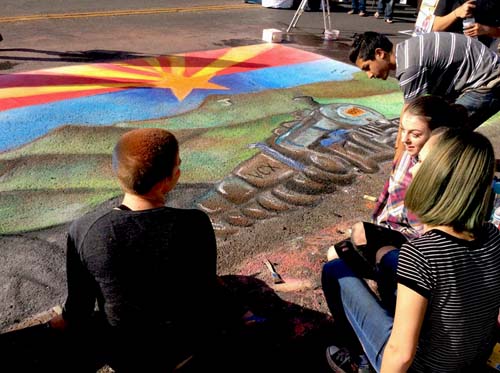 Events
Thursday 9/19/2019

Art Club Start - Up
Students will gather for the 1st Art Club meeting of the 2019-2020 school year!
Meeting place and time are: Room #205 (Ms. Detwiler's Art Room) from 3:30 pm - 4:30 pm, on Thursdays.
Students are not required to be enrolled in Visual Arts Classes at MUHS to participate.