Contact Me / Office Hours / AOT
Dear Students and Parents,
Please feel free to contact me at any time by sending an email to bdetwiler@muhs.com, or call me at the school #928-634-7531, ext.#2205.
I look forward to hearing from you!
Office Hours: I keep office hours every day during lunch for students to drop in for help. I am also available after school most days but I ask that students and parents please schedule an appointment ahead of time if you plan to meet with me after school because there are occasions when I may have a conflict or other meeting scheduled.
Academic Overtime (AOT) Hours: My official AOT schedule is during the "B" Block Lunch Hour, but I will take student make-ups during "A" Block Lunch Hour also since my room is open to students the entire lunch period.
Thank-you!
Ms. Detwiler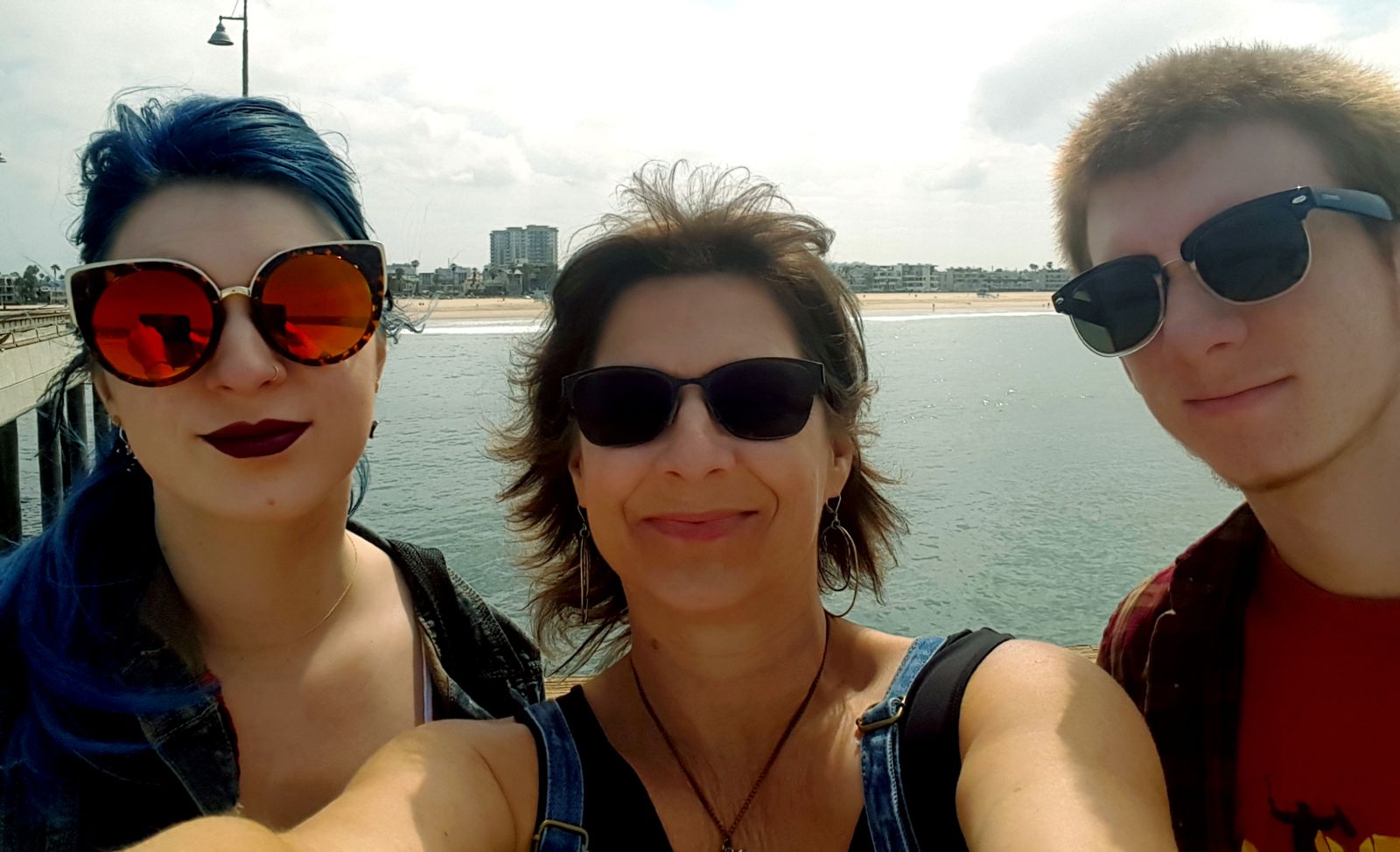 My kids and me on the Venice Beach Pier.